Our commitment to the environment
Behind Sokio lies a family with the desire to create quality organic socks using environmentally-friendly materials and without harmful substances.
Our decision to use a factory in Portugal comes as a direct result of our wish to reduce our environmental impact by maintaining a short supply chain.
For every order placed, one tree is planted as a result of our partnership with Go Forest.
Forests slow down climate change and are our main reservoirs of biodiversity. Deforestation has serious consequences for our planet.
Go Forest provides accessible and transparent solutions for a greener future, for both our own and future generations.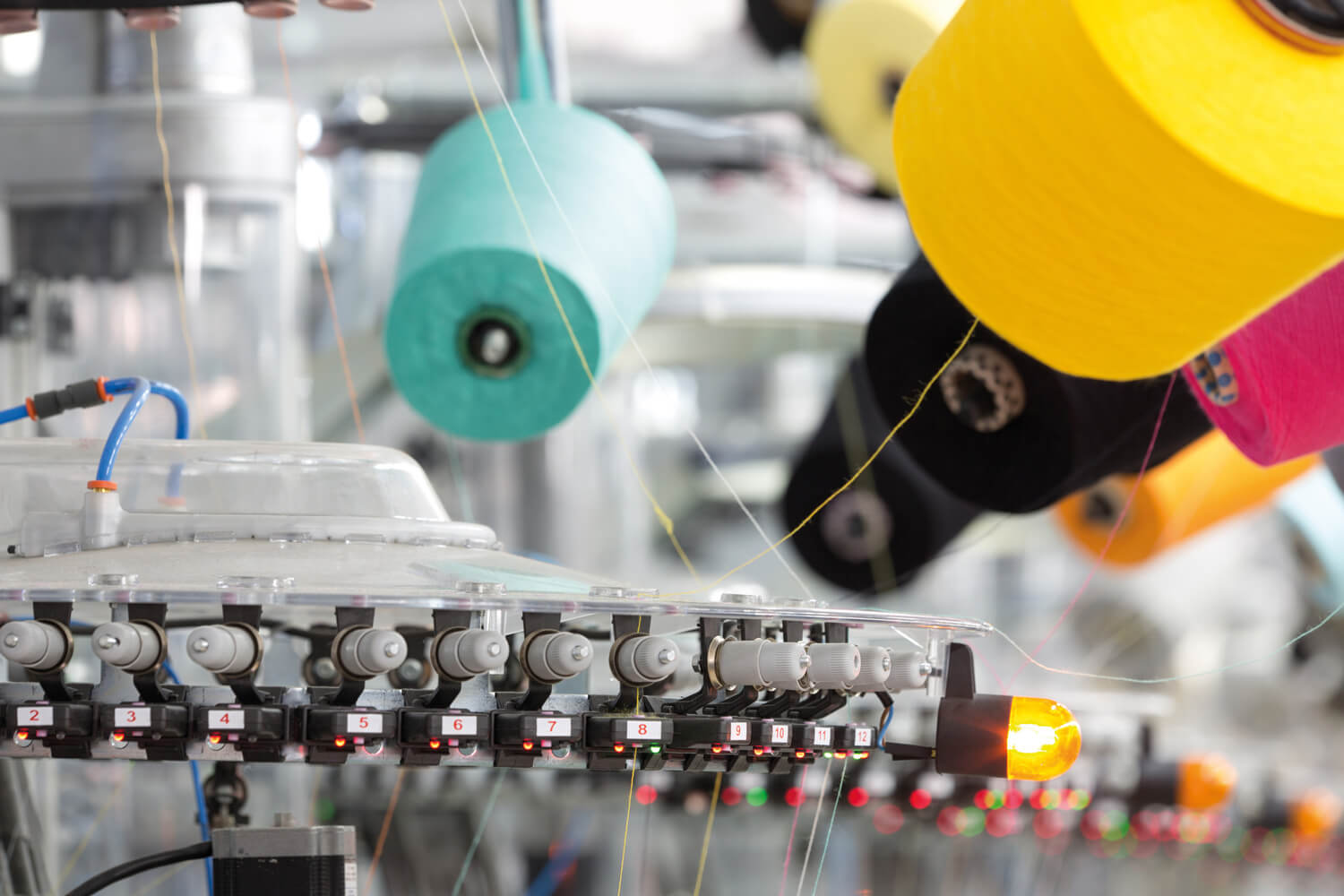 Factory in Portugal
We carefully select all of our production factories in Portugal, which comply with worker and environmental standards.
All of Sokio's partner factories are audited annually according to BCSI's ethical and social standards.
We provide ethical socks at fair prices for workers.
Our socks are sold at the right price.
By purchasing Sokio socks, you support the people who make them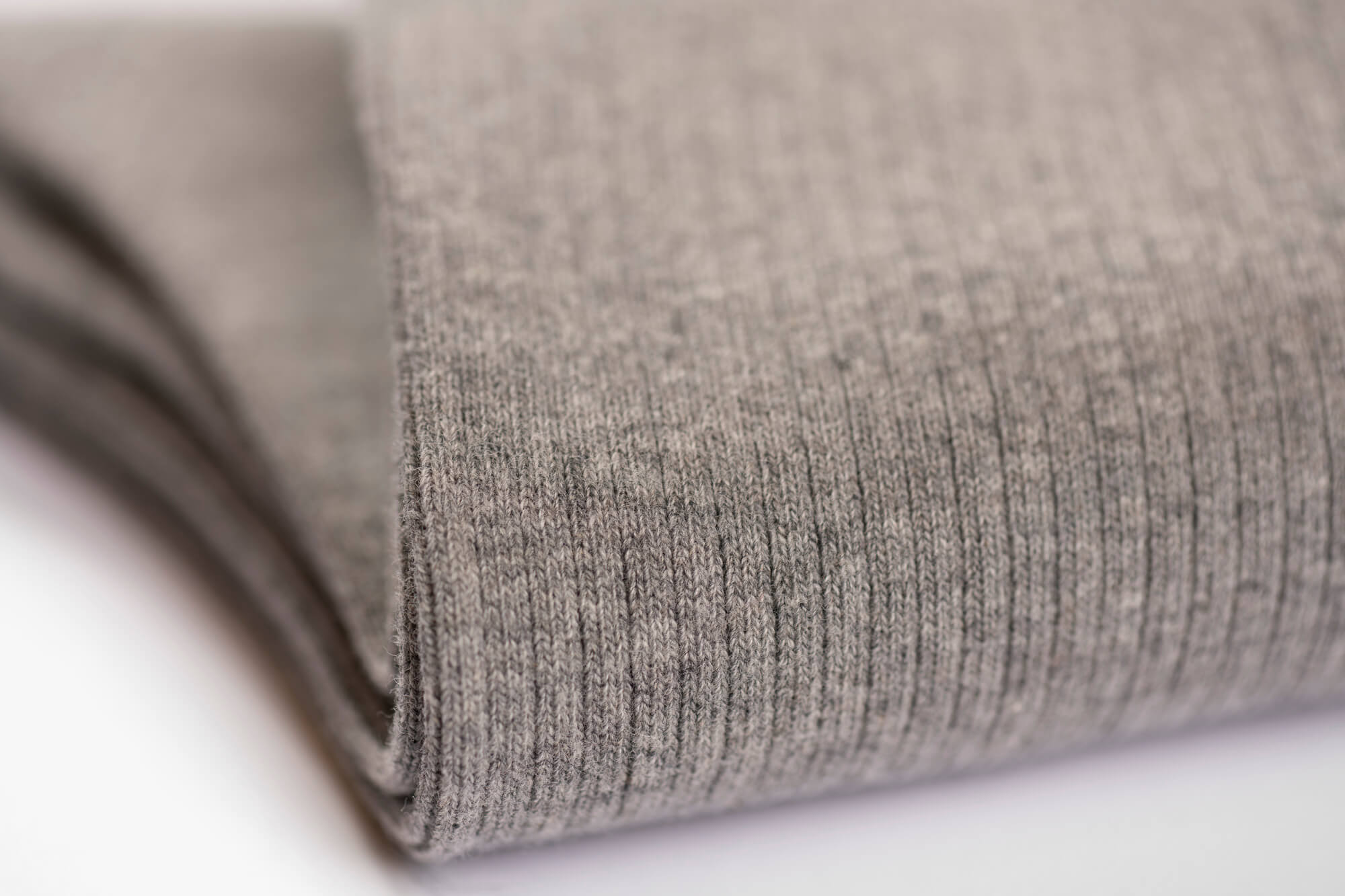 Material and quality
We are conscious of our environmental responsibilities as players in the fashion industry.
All Sokio socks are made from 100% organic cotton, that is to say cotton grown without genetically-modified seeds.
Organic cotton can be grown using natural rain water, without the need for harmful chemicals in the process.
The polyamide is also recycled in order to meet higher environmental standards.
All of the dyes we use to develop our shades are tested and certified according to Oeko-Tex Standard 100, which means that there are no harmful chemicals present.
The toes and heels on our socks are reinforced to ensure a longer life and the toes are hand-knitted to provide optimal comfort.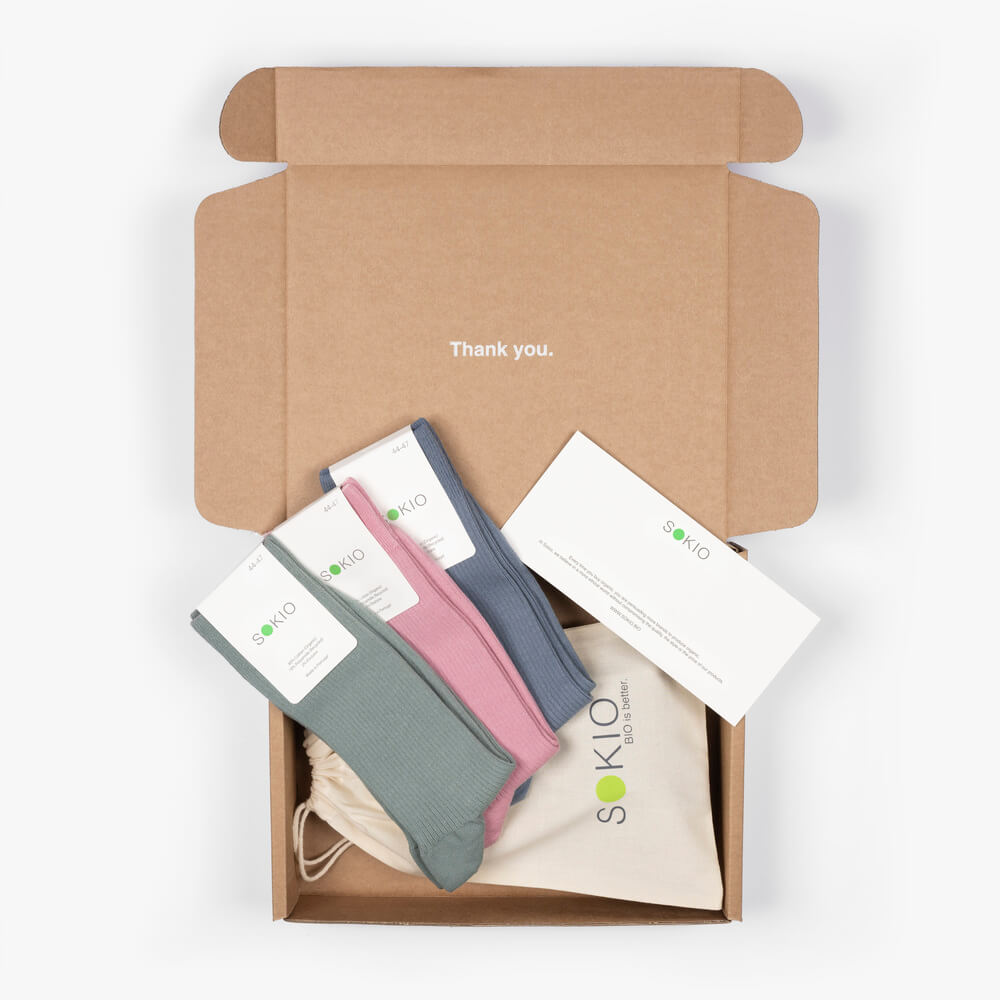 Recycled packaging
In order to care for the planet, right down to your feet, Sokio is committed to the environment – from the production of our socks all the way to the delivery of your package.
Our environmentally-friendly boxes are made from recycled carton, and the socks are delivered in a beautiful, reusable, organic cotton pouch.
All of our packaging materials and paper are FSC-certified (Forest Stewardship Council), which means that they are not harmful to animals or forests.
Let's work together to create a greener future, not just for ourselves but also for future generations.